Each of the previous 29 App Promotion Summits had tremendous levels of support from our official event partners. Not only that, but a significant percentage of those partners come have back to sponsor two, three, or even all of the events we've organized.
We work with the world's leading app growth platforms and agencies: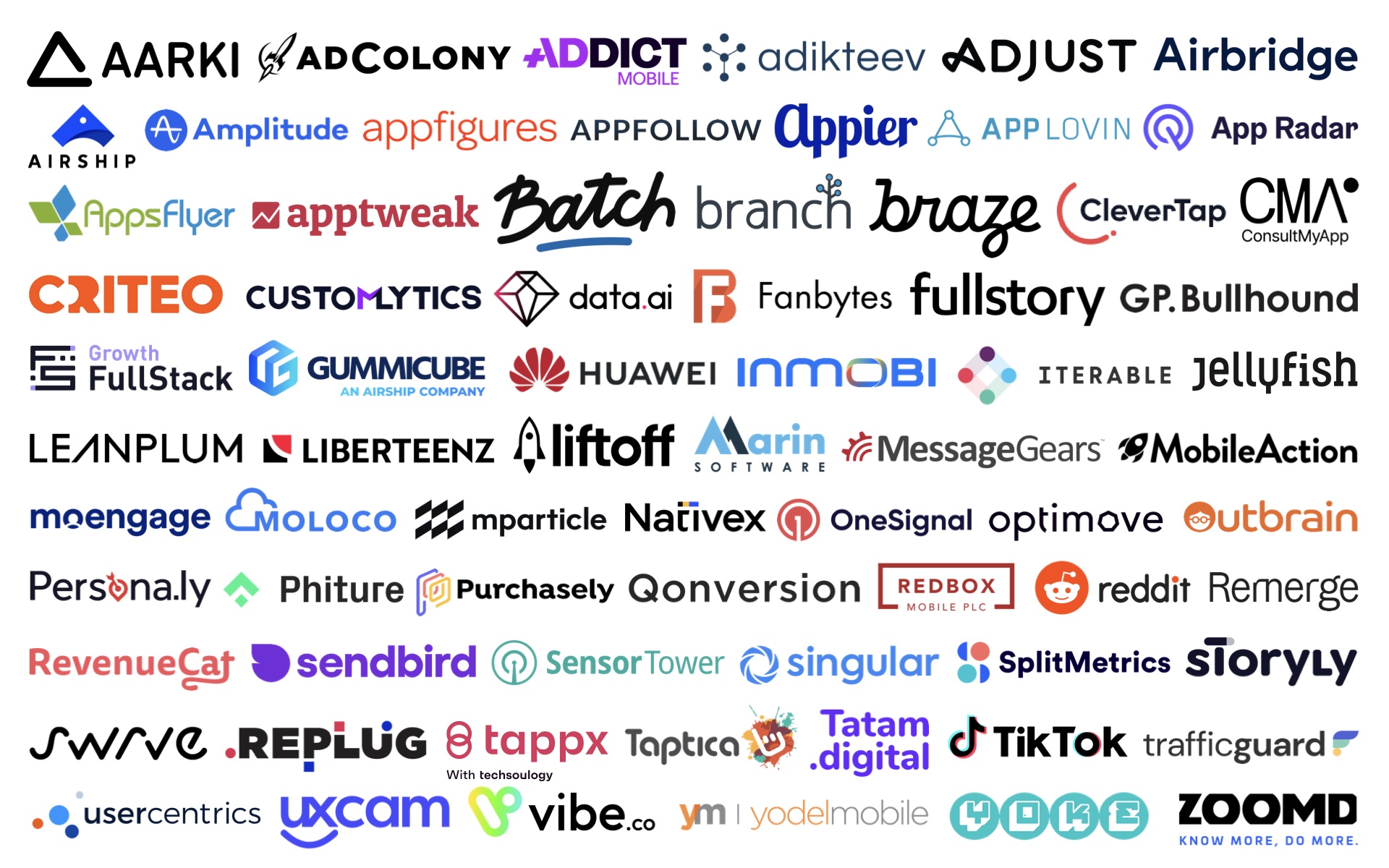 The support of our partners makes APS possible. If you would like to discuss the opportunities available please complete the form below or email Andrew on andrew@apppromotionsummit.com.
PARTNERS ❤️ OUR EVENTS
"Many congratulations on a successful conference!"
"Cheers on a very well-done event!"
"This was a great sponsorship opportunity. We look forward to returning!"
"It was a pleasure partnering up with you and I look forward to the next event!"
"We are all super happy with the results and the attendee list is great."
"We were very happy with the event and also with the organisation. It delivered a number of qualified leads for us, as well as meetings."
"All the sessions were very informative, and attendance was impressive."