LEAD EVENT PARTNER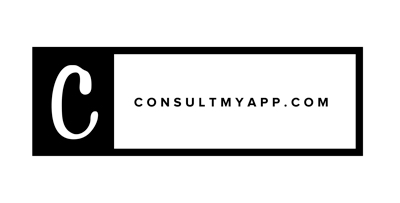 CONSULTMYAPP
ConsultMyApp (CMA) is a pioneering Mobile Marketing Agency, delivering both strategy and managed services to their clients from startups to some of the world's largest brands. CMA helps brands achieve their growth and marketing goals with a number of expert teams, hired from around the globe; these teams support our clients in many ways from new MarTech platform implementations and migrations through to Paid Media Management, App Store Optimization, CRM, Creative Design, UX, Data Analytics & BI/Reporting.
---
OUR PARTNERS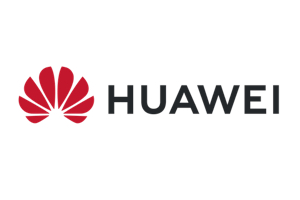 HUAWEI MOBILE SERVICES
Huawei Consumer Business Group through the provision of Huawei Mobile Services, provides one-stop operation support to app developers and growth marketers across the entire development, distribution and monetization cycle of apps and services; helping to turn ideas into reality with the full suite of development and growth capabilities available through HMS Core, HUAWEI Ads and Petal Search.
 
Huawei Mobile Services continues to be an industry leading ecosystem helping over 5.4 million registered developers connect with a growing user base of over 730 million monthly active users (MAU). The ambition for Huawei Mobile Services is to connect with app partners to build an open, innovative and mutually beneficial ecosystem.
 
Apps created through Huawei Developers appear on AppGallery, Huawei's official app distribution platform and the world's first app market to implement a developer identity verification system. Being one of the top three app marketplaces globally, AppGallery is available in more than 170 countries and regions with over 580 million monthly active users.
---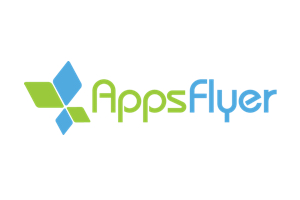 APPSFLYER
AppsFlyer helps brands make good choices for their business and their customers through innovative, privacy-preserving measurement, analytics, fraud protection and engagement technologies.
Built on the idea that brands can increase customer privacy while providing exceptional experiences, AppsFlyer empowers thousands of creators and 8,000+ technology partners to create better, more meaningful customer relationships.
---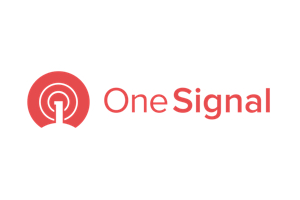 ONESIGNAL
OneSignal is democratizing customer engagement by enabling more than 1.5 million users from over a million companies with a market-leading customer messaging platform to help grow and retain their audiences. Founded in 2014 as a mobile app development company, OneSignal helps great ideas scale by providing businesses of all sizes with enterprise-grade tools via push notifications, email, SMS & in-app omni-channel messaging. Delivering 10 billion messages a day, the OneSignal SDK is among the top 30 utilized globally.
---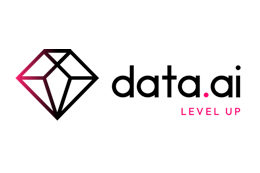 DATA.AI
data.ai is the first Unified Data AI platform bringing together consumer data and market estimates. Our mission is to help brands, publishers, and investors with strategies to succeed in the mobile and digital ecosystem, based on premium insights, prescription, and execution.
---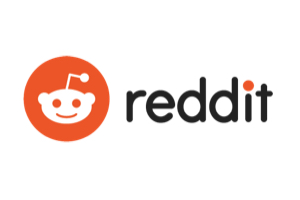 REDDIT
Reddit is a network of more than 100,000 communities where people can dive into anything through experiences built around their interests, hobbies and passions. Reddit users submit, vote and comment on content, stories and discussions about the topics they care about the most. From pets to parenting, there's a community for everybody on Reddit and with more than 52 million daily active users, it is home to the most open and authentic conversations on the internet.
---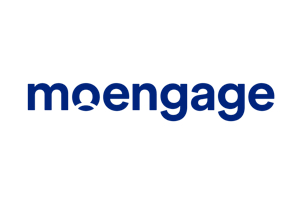 MOENGAGE
MoEngage is an insights-led customer engagement platform, trusted by more than 1000 global consumer brands such as McAfee, Domino's, Nestle, Deutsche Telekom, Travelodge and more. MoEngage empowers marketers and product owners with insights into customer behaviour and the ability to act on those insights to engage customers across the web, mobile, email, social and messaging channels. Consumer brands across 35 countries use MoEngage to power digital experiences for over 900 million users every month.
---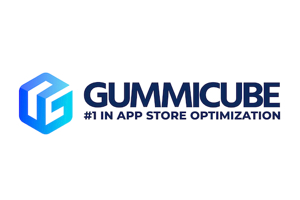 GUMMICUBE
Gummicube revolutionized mobile marketing in 2010 as the first App Store Optimization company. Gummicube's DATACUBE software leverages proprietary 'big data for mobile' to understand search trends and the competitive landscape inside the app stores. By using DATACUBE, mobile search data and user behavior is no longer a black box – resulting in greater visibility, more high quality organic downloads and a lower overall cost of user acquisition.
Join the thousands of developers who have relied on Gummicube to optimize their apps for the best possible visibility and conversion with its proprietary mobile data, industry leading technology and hands-on team of ASO experts. Gummicube is based in San Jose, California with offices in Portland, Oregon and Berlin, Germany.
---

MOLOCO
MOLOCO is a machine learning company that empowers mobile businesses to unleash the power of their data for fast, sustainable growth through the programmatic advertising ecosystem. Founded in 2013, the company offers a complete suite of programmatic advertising solutions to help mobile companies optimize the performance of their acquisition, retention and monetization campaigns.
MOLOCO offers a top-rated real-time bidding platform that provides scale across more than 4 billion devices. Through highly sophisticated products like MOLOCO Cloud and MOLOCO Engine, consumers are able to easily utilize the benefits of their own data while leveraging the power of MOLOCO's proprietary machine learning technology.
MOLOCO is headquartered in Silicon Valley, with offices in San Francisco, Seattle, London, Seoul, Singapore, and Tokyo.
---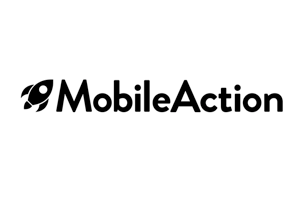 MOBILEACTION
MobileAction is the leading user acquisition solution for mobile growth pioneers. We are fueling the growth of mobile apps with peerless intelligence tools. Our products help mobile marketers to analyze the market, learn about their competitors and improve their app marketing strategies with actionable insights.
Founded in 2013, MobileAction is one of the most reliable partners of the top mobile companies such as Rappi, Playtika, Moon Active, CrazyLabs and Canva, helping more than 300,000 app marketing enthusiasts to skyrocket their app growth.
---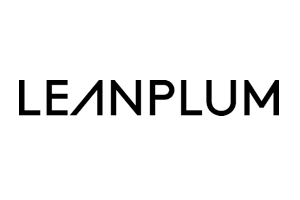 LEANPLUM
Leanplum makes mobile engagement a piece of cake.
For App-First companies, Leanplum is the only solution that helps personalize and optimize all customer touchpoints, both inside and outside the app.
For Gaming Apps, Leanplum is a full player management platform for mobile games. The only solution that combines lifecycle marketing and LiveOps promotions with the ability to control the live events and sales via Remote Configuration, built on a powerful foundation of real-time data, and A/B Testing.
For Subscription Apps, Leanplum is the complete growth platform and the only solution that combines lifecycle marketing and product A/B testing to personalize the entire mobile app journey. Leanplum helps subscription app companies break down organizational silos between marketers and product teams and eliminate numerous point solutions to enable rapid growth.
For eCommerce Apps, Leanplum is the #1 Solution for future-looking On-Demand Apps and Mobile Retail Apps. The one-stop shop for mobile apps focused on Multi-Channel and In-App Campaign Engagement with their customers to drive Increased Purchasing Behavior, Increased Customer Loyalty, and Increased Reactivation of customers during periods of inactivity. By leveraging user behavior and behavioral triggers within campaigns to increase personalization at scale in their marketing campaign strategies inside and outside of their app, On-Demand Apps and Mobile Retail Commerce companies activate rapid growth.
---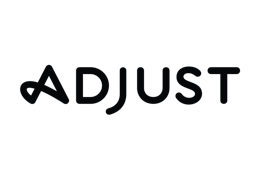 ADJUST
Adjust is the mobile marketing analytics platform trusted by marketers around the world, with tools that measure, automate, and protect user data. We power tens of thousands of apps with built-in intelligence and automation, backed by responsive global customer support. In 2021, Adjust was acquired by AppLovin, whose leading marketing software provides developers with a powerful, integrated set of solutions to grow their businesses.
---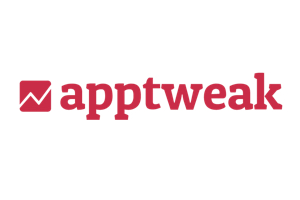 APPTWEAK
AppTweak is the leading ASO tool driven by data science. AppTweak empowers mobile leaders – such as Amazon, Jam City, Yelp and Adobe – to grow their apps and games with actionable insights in a simple interface.
Committed to developing the most accurate, transparent and easy-to-use ASO tool on the market, AppTweak supports over 1,700 app developers and game publishers worldwide. AppTweak's all-in-one platform offers ASO Intelligence, Ad Intelligence, App Intelligence and Market Intelligence.


AppTweak has been awarded the "Best ASO Tool" by the App Growth Awards community and was recognized as the 6th Fastest-Growing Technology Company in Deloitte Belgium's Fast 50 competition. Launched in 2014, AppTweak serves customers from all corners of the world, with offices in Brussels, San Francisco, Tokyo and Bengaluru.
---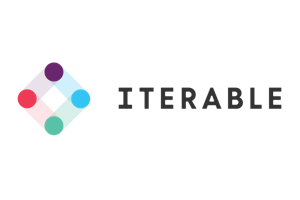 ITERABLE
Iterable is a cross-channel platform that powers unified customer experiences and empowers marketers to create, optimise, and measure relevant interactions and experiences customers love.
Leading brands, like Zoopla, Fiit, Calm and Strava choose Iterable to power world-class customer experiences throughout the entire lifecycle.
---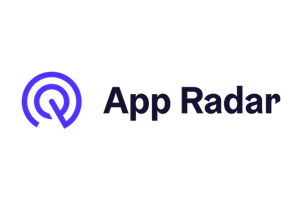 APP RADAR
App Radar enables best-practice marketing for all businesses with apps. It empowers app marketers to reach more users through organic and paid user acquisition, by combining simple analytics and standardized marketing workflows. The international team of App Radar is working with customers like DEGIRO, Ironhide Game Studio, ProCamera and Kolibri Games.
---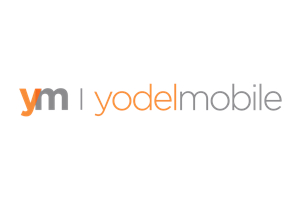 YODEL MOBILE
Yodel Mobile is the leading global app growth consultancy, named ASO Agency of the Year 2021, App Growth Team of the Year 2020, and Mobile Agency of the Year 2019. We do two things: launch and scale apps. Since our inception in 2007 we've launched and scaled over 300 apps including start-ups, scale-ups and enterprise clients such as Gymshark, Virgin Trains, FREE NOW (mytaxi), Yolt, Channel 4, NBCUniversal, Fujifilm, The Economist, Trivago and Confused.com.
---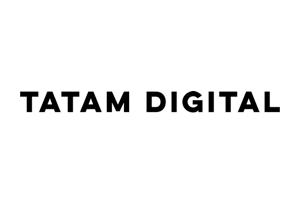 TATAM DIGITAL
TATAM Digital is a lower-funnel influencer marketing agency specialized in global acquisition for subscription apps and eCommerce. Winners of the 2020 App Growth Award for Best Influencer Marketing Company, their mission is to accelerate app growth. In 2021 (to date) they have completed 2,000+ collaborations with 1,600+ influencers, reaching 250M+ video views (each individually tracked) for their clients with all results monitored and analyzed. TATAM shares great insights on how to achieve performance via influencers in free whitepapers on their website.
---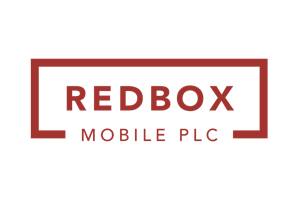 REDBOX MOBILE
Redbox Mobile is a multi-award-winning marketing agency specialising in paid search and ASO in the app store environments. In 2021 Redbox was confirmed as an official Apple Search Ads partner, was awarded Most Effective Search Campaign at the EMMAs, and won Best eCommerce Campaign at the App Growth Awards.


Our experienced, hands-on team combines their market intelligence and ASO skills with our proprietary AdTech platform to deliver successful, agile marketing strategies for brands and app owners that increase creative brand stand-out, app discoverability and user acquisition across all app stores and territories.
---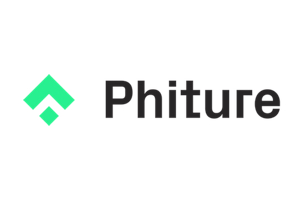 PHITURE
Phiture is a multi-award-winning mobile growth consultancy and agency working with the teams behind leading apps. Using the company's industry-acclaimed Mobile Growth Stack as a strategic framework, Phiture offers 5 key services: App Store Optimization, Performance Marketing, User Retention/CRM, Subscription Revenue Optimization services and Growth Consulting.
---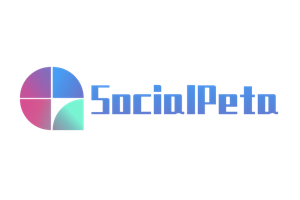 SOCIALPETA
SocialPeta is the world's leading advertisement analysis platform, dedicated to offering top ad creatives and marketing strategies for both advertisers and publishers. Serving as an essential ad and marketing intelligence platform, SocialPeta covers advertising data from 80+ global ad networks across 70 countries and regions.
---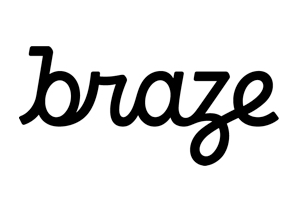 BRAZE
Braze is a leading comprehensive customer engagement platform that powers interactions between consumers and brands they love. With Braze, global brands can ingest and process customer data in real time, orchestrate and optimize contextually relevant, cross-channel marketing campaigns and continuously evolve their customer engagement strategies.
Braze has been recognized as one of Fortune's 2021 Best Workplaces in New York, Fortune's 2021 Best Workplace for Millennials, and 2021 UK Best Workplaces for Women by Great Place to Work. The company is headquartered in New York with offices in Austin, Berlin, Chicago, London, San Francisco, Singapore, and Tokyo.
---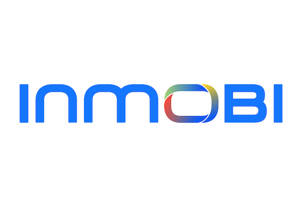 INMOBI
InMobi is the leading provider of content, monetization and marketing technologies that help fuel growth for industries around the world. The company's end-to-end advertising software platform, connected content and commerce experiences seeks to activate audiences, drive real connections and diversify revenue for businesses everywhere. With deep expertise and unique reach mobile, InMobi is a trusted and transparent technology partner for marketers, content creators and businesses of all kinds.
Headquartered in Singapore, InMobi maintains a large presence in San Francisco, London and Bangalore and has operations in New York, Chicago, Kansas City, Los Angeles, Delhi, Mumbai, Beijing, Shanghai, Jakarta, Manila, Kuala Lumpur, Sydney, Melbourne, Seoul, Tokyo and Dubai.
---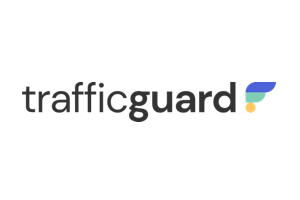 TRAFFICGUARD
TrafficGuard is a global advertising verification company, helping advertisers to avoid wasted spend and unlock the best outcomes. Powered by the immense scale of data and the expertise behind our universal advertising verification suite, TrafficGuard drives superior search advertising performance by verifying advertising engagement as they occur, proactively blocking invalid traffic from infiltrating search campaigns – helping ad spend to reach more real users and protecting the integrity of data that marketers, agencies, designers and developers rely on day in, day out to drive performance improvements.
TrafficGuard is based in Australia, headquartered in Perth. The company has offices in Singapore, and has staff presence also across the UK, Brazil, India and the US, serving over 3,000 customers globally.
---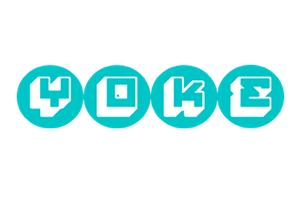 YOKE
Yoke Network is an influencer network. We help apps to scale growth on a performance basis.
---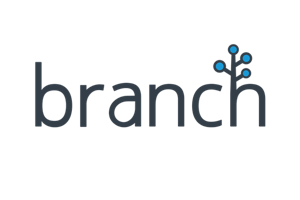 BRANCH
Branch provides the leading cross-platform linking and attribution platform, offering solutions that unify user experience and measurement across devices and channels. Over 75,000 apps have selected Branch, including Adobe, Depop, Omio, Revolut, and more.