WORKSHOP ROOM 1 AGENDA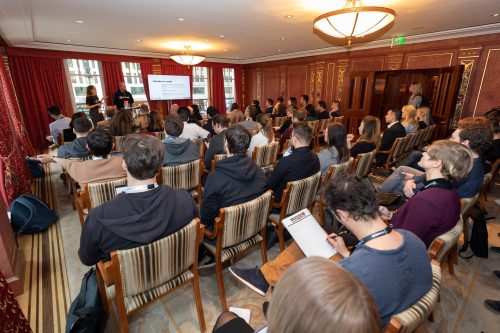 APP STORE OPTIMIZATION ZONE

9.30 – 10.10
GOING DEEPER WITH APPLE SEARCH ADS: HANDS-ON EXPERIENCE OF LEVERAGING DATA FOR THE BEST RESULTS
— What you can do with Search Ads API: custom reporting, dashboards, automation
— Proactive bid optimization: bid, measure, learn!
— Dealing with the cannibalization, LAT On users and other most spoken issues
12.20 – 13.00
Third-Party Android App Stores Distribution: A Deep Dive into the Huawei AppGallery
— Third-party app stores: what are the opportunities, and why you should care?
— The US/China trade war and its impacts on Huawei's HongMeng and Huawei AppGallery
— The Huawei AppGallery ASO Stack: what levers can you pull in terms of keyword optimization and CRO to increase the number of downloads via the AppGallery?
13.10 – 13.50
App Doctors: Get a personalized review of your app marketing infrastructure and plan

— Live demonstration on how to scan essential app marketing elements (Strategy, ASO, UA setup, mCRM and web-to-app conversion)
— How is your app doing? Follow along with your own checklist and grade your app
— Fill out your "App Immunization Certificate" and leave with an action plan on how to take your app (marketing) to the next level
— Win a 1:1 in-depth health check consultation of your mobile app by Customlytics
14.00 – 14.40
Key metrics to measure the impact of ASO
— Top 3 metrics to measure the impact of ASO on your downloads
— How to leverage organic metrics to drive your UA strategy
— Major reporting differences between iOS and Google Play
16.00 – 16.40
Discussion: HOT trends and the Future of ASO
— How are the app stores evolving?
— What organic marketing strategies are effective?
— How will ASO evolve in future?