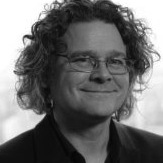 Mick Rigby is the Founder and Managing Director of Yodel Mobile, one of the early movers in the mobile marketing space. Mick has huge expertise as a marketer, working across many different channels and sectors but has focused in on mobile since founding Yodel Mobile in 2007. Mick will be sharing some of his insights gained from running numerous mobile app marketing campaigns for some of the leading players in the market. To benefit from his words of wisdom register for your place at The App Promotion Summit.
5 QUESTIONS ABOUT APP PROMOTION
1. What's your involvement in the world of app promotion?
Yodel Mobile has been running successful Mobile App promotion activity for global clients since the inception of the App market five and a half years ago. We help drive downloads, mobile customer acquisition and store positioning using the full pallet of mobile marketing solutions.
2. What is the biggest mobile app marketing challenge right now?
Tracking is this year's Mobile Holy Grail. Getting the most effective solution coded into your apps is essential.  For instance, dropping the right kind of SDK tracking into your app can be the difference between making a decent return on your mobile ad spend or losing it all.
3. What  companies or tools do you like working with or respect in the mobile app promotion space?
The companies ( networks, publishers and DSPs) that deliver what they say they can deliver. There are a large number of chancers in the sector and we've managed to develop an understanding of what solutions will work for our clients and what inventory will deliver.
4. What are you looking forward to about The App Promotion Summit?
Sharing our insight and knowledge. It pains me to hear marketing professionals say that they've tried mobile marketing and it doesn't work. It does work, you just need to be using the right tools and the right partners.
5. What mobile devices do you use?
I tend to carry around an iPad, Kobo ereader, MacBook Pro and an iPhone5 ( I've a very good Chiropractor). However we have  huge bank of mobile smartphones, tablets and ereaders in the office and usually take a different device home to play about with each weekend.
Thanks Mick.  To hear more from Mick join us at The App Promotion Summit London on July 11th.