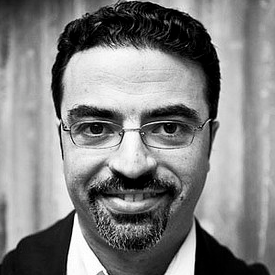 We're really excited to have one of the pioneers of mobile app promotion coming along and speaking at The App Promotion Summit.  Ouriel Ohayon is the CEO and Founder of one of the earliest mobile app discovery and distribution platforms – Appsfire.  He is also the founder of Techcrunch.fr and an active early stage investor.  Ouriel really understands the full spectrum of mobile app promotion and we're really looking forward to hearing what he has to say.  To join us register here for the App Promotion Summit
1. What's your involvement in the world of app promotion?
Appsfire has pioneered the space of App discovery 4 years ago and is now on of the largest player in the space. We help users finding apps and we help developers finding users that will love their app.
2. What is the biggest mobile app marketing challenge right now?
Getting marketers to think beyond the download paradigm is the next big milestone in app promotion. There is this obsession that you can only be successful if your app reached the top ranks. But developers start to realize this is a vanity metric and that what matters is smart discovery which will engage users beyond the download itself
3. What  companies or tools do you like working with or respect in the mobile app promotion space? 
Actually developers use our tools to serve their growth and engagement plan. We have a very efficient way to promote apps respecting the rules and guidelines of the App store accompanied by a unique service to help with app engagement beyond the downloads.
4. What are you looking forward to about The App Promotion Summit?
An iPhone, An iPad mini, a walkie talkie (joking). And when i need a second line travelling abroad a Samsung Galaxy S3
Thanks Ouriel we're really looking forward to learning from one of the true mobile app marketing experts in the world today.  If you want to learn from app marketing experts like Ouriel too then get your ticket today