If you're reading this blog and attending or considering attending The App Promotion Summit you might like to know a bit more about the venue it's going to be held at. We looked around loads of different locations in London looking for the perfect spot covering the full spectrum of trendy Shoreditch studios to 5* west end hotels.
Our requirements were – great space and lighting, room for 150 + people seated in round tables, fantastic food, plenty of room for networking and chatting and a central London location near transport links. The Jumeriah Carlton hit all of those requirements and then some.  We're really pleased to be holding the event there as the space itself is just fantastic with a amazing lighting and a great feeling of space. It's easy to get there from anywhere in central London and is set in a beautiful square in the heart of Knightsbridge just down the road from Hyde Park corner.
Here's a couple of photos I took on my iPhone to give you an idea:
Here's the main room – the lighting is amazing, acoustics and sound are great too and there's a great stage area and lots of space: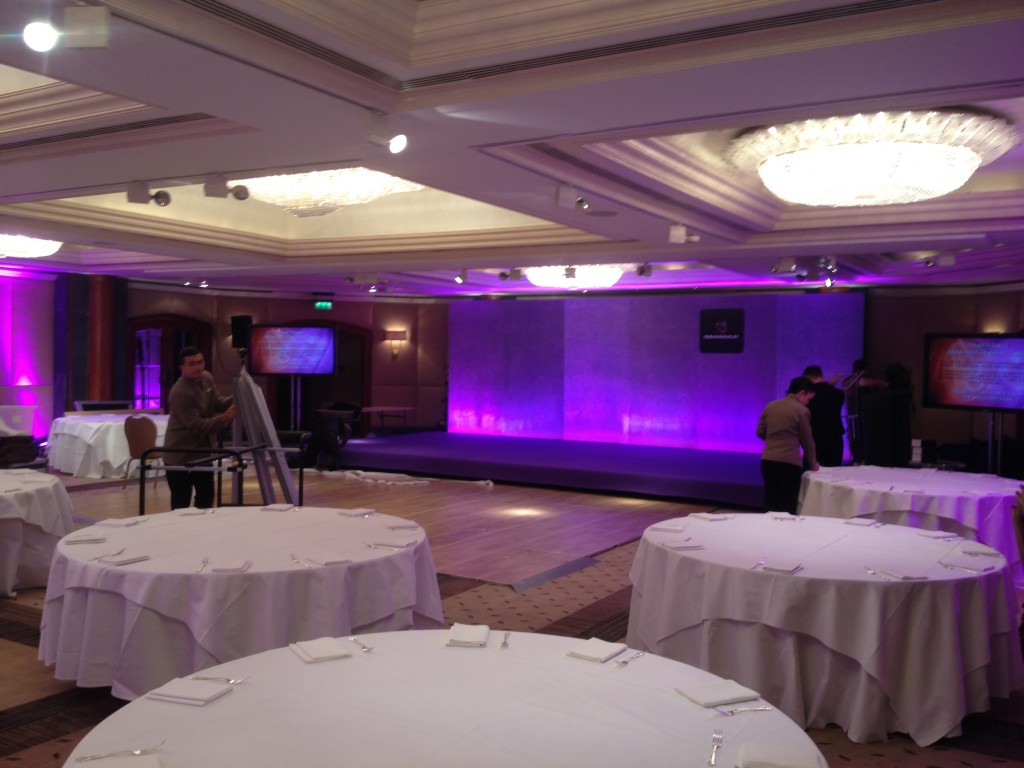 Here's the garden room which looks out onto Cadogan Square – we'll move round here on the way into lunch I think: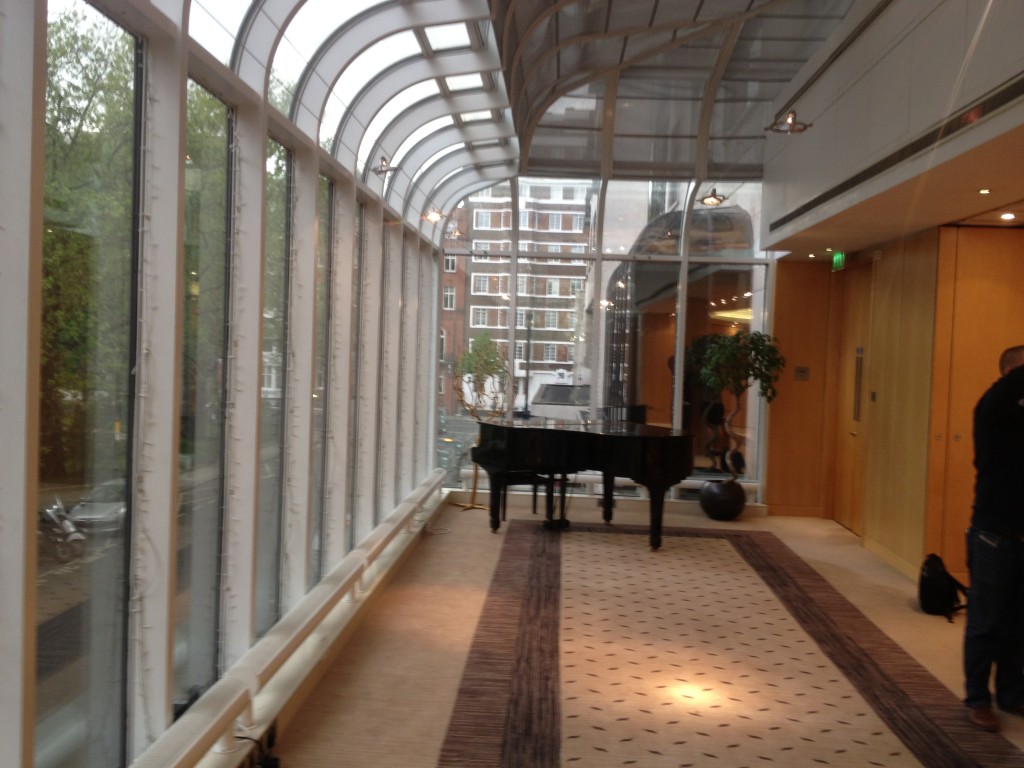 You can find out a bit more here but suffice to say it's going to be a wonderful location for the event.